As a website designer, why would I recommend you to design your own website? Well, there's actually a few reasons. Sometimes me (or any web designer) building you a new site is not always the best option. But not everybody is going to tell you that…
Here's a few reasons why building your own website might be in your best interest and how to do it.
Do you really need a website?
Before you commit to spending a portion of your income on a website, make sure it's going to be worth your while. There are many reasons why you may need a website, (Top 5 reasons why you need a website). However, depending where you are in setting up your business, starting a portfolio, or making a blog, building a high end website may not be the first thing you NEED to do.
Is it a priority?
Let's say you're setting up a new business. You are filling paperwork, your build your customers and network. Is building a website the first thing on the agenda? I would say not.
Of course a website in the long run will help you, but there are some initial digital marketing assets that you should be thinking about first. Have you got a logo and a clear brand design? Your branding should be number one in your digital asset toolbox.
From there, I would recommend setting up social media accounts. This can be daunting as there are so many platforms. So start with one or two accounts and only use the ones that your target audience is using. Using free social media platforms to being with to share your business and connect with your prospective clients is your best marketing tool.
You're ready to design your own website
There are a number of ways to get started with building your own site. Some are more advanced than others. I'm going to go through a few options that are available to someone wanting to DIY.
1. Use a website builder
Pros:
Using a platform such as SquareSpace or Wix may be a good option if you are looking for a well designed site.
Quick and easy to set up and start using.
There are usually some premium options that allow you to work in your own design ideas and skills.
Cons:
These sites are made from templates, so you may find that they look similar to sites you've visited before.
They can be expensive too, as they usually have monthly or annual costs that are much higher than owning your own built site.
You cannot transfer these sites away to a WordPress site in the future, so you'll have to start over again when you want to get your site developed.
You cannot implement your own code or plugins (you can sometimes for an extra cost).
Overall, these platforms are great if you are not so tech savvy and you want the hard work taken away from you.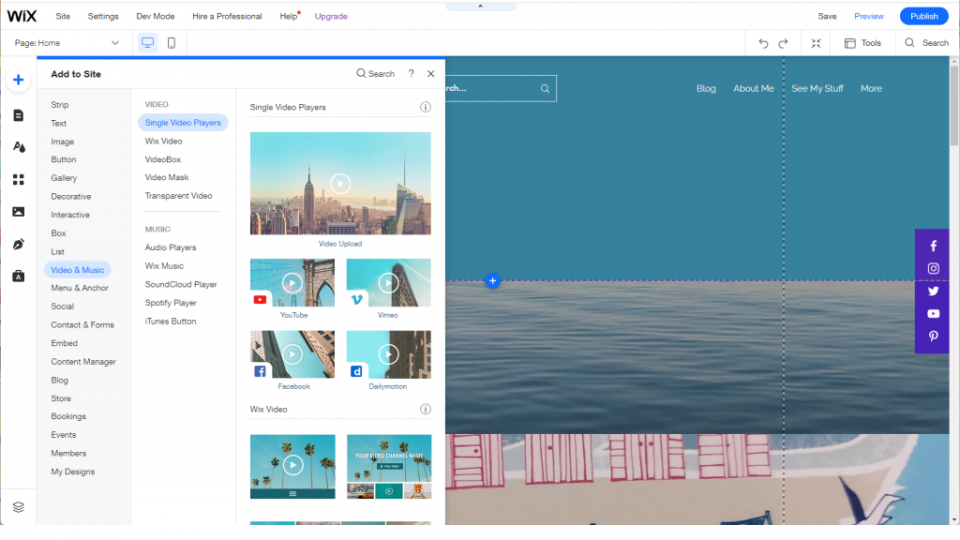 ---
2. Use a WordPress.com blog
Pros:
Quick and easy set up.
Build from hundreds of thousands of free and paid for templates
Built in analytics and guides to use the site.
When you are ready to get your site professionally built, it will be much easier for you developer to move across your content. (Which will also save you money).
Cons:
Additional costs for installing plugins (even if they are free plugins).
You are still restricted with hosting and email plans – you have to do this through WordPress.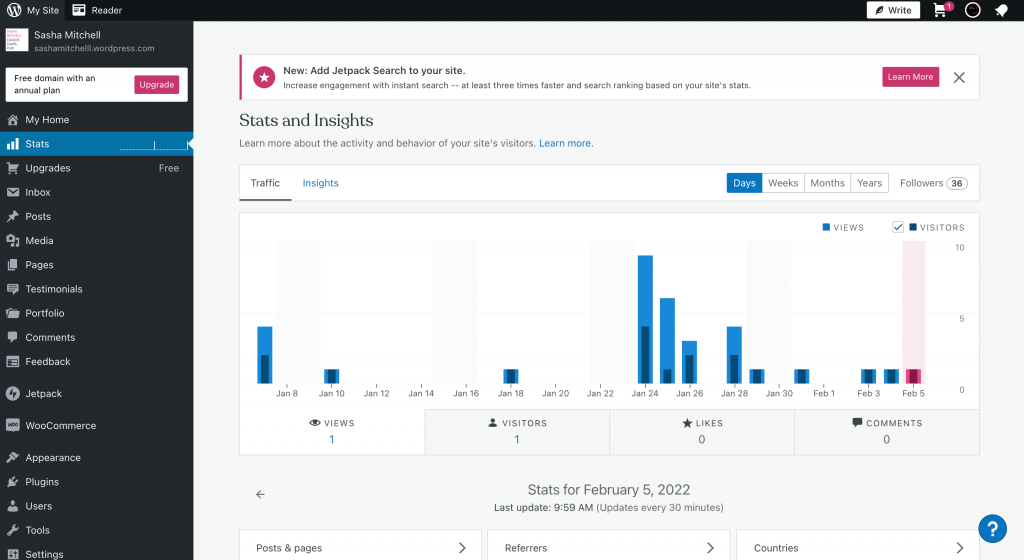 ---
3. Host a WordPress.org website
What's the difference between WordPress.com and WordPress.org? WordPress.com is a blog social platform which allows you to create a blog and easily follow and search other blogs and posts. WordPress.org is a software that runs the same, but you own the platform and you can do whatever you want with it. It's similar to renting vs owning a house. Still confused? Read more here.
Pros:
Freedom to create a site of any kind. You can implement plugins and themes of your choice.
Build from hundreds of thousands of free and paid for templates
More affordable – Many hosting plans to choose from with many different hosting providers.
Cons:
Can be a daunting task if you are not tech savvy – However, there are many guides you can follow for whichever hosting provider you opt for.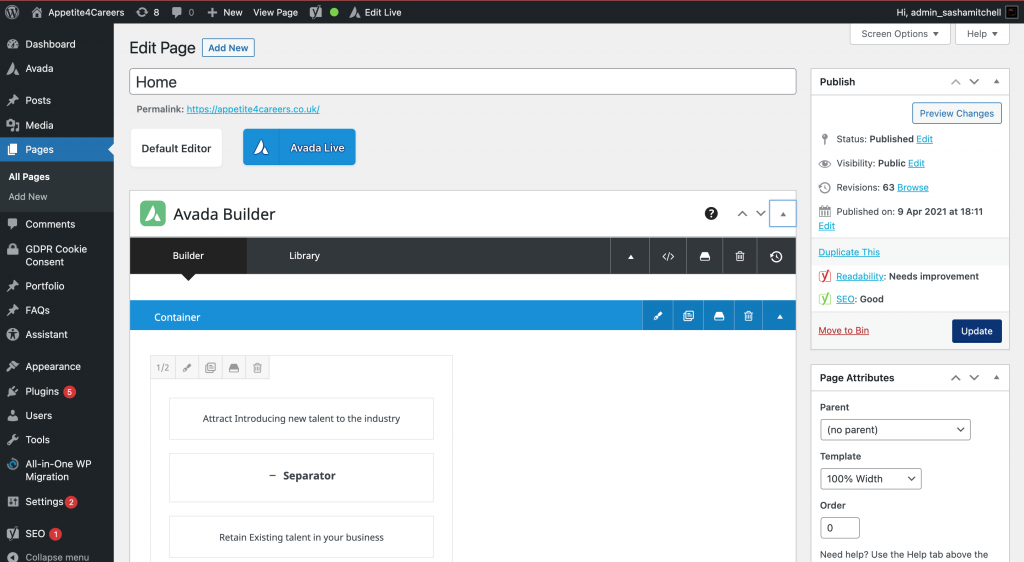 ---
4. Get the framework built for you
Pros:
You are guaranteed to have a working site.
You have the freedom to do whatever you want with your site – You can choose to leave as is, or in the future you can choose to get further development help with it.
A great option if you are not the best with technology and web applications.
Cons:
This can be an expensive option if you are not ready to commit.
Time to decide what to
Overall, there are many options you can go for. Do not be persuaded by an agency or designer that you have to get your website designed. You have many choices so have a good think about what is right for you and what you can do yourself.
For more blogs about design your own website visit my blog here.
If you want to set up a website for your business or organisation? Or need help implementing a new feature to your current website? Book in your FREE 30-minute consultation to connect and see how I can help.